Connecting
Corporates & startups to invent the future

One more time we brought top-class international startups to Gdańsk, Poland. We support their growth within the Polish market. The accelerator is financed by Poland Prize program.
Hurry up! Application phase will end in
I participated in person in Poland Prize chapter of Space3ac and the Startup Wiseguys. Space3ac is a great source of new valuable contacts. You can also gain a different perspective and reorganize certain things when it comes to business development. In a short time, you get feedback from many people who have a lot of experience and knowledge to help you. And I would give the advice to any founder just take the opportunity the life gives as you might miss something very valuable.
We decided to participate in Poland Prize because we were looking for chances and opportunities for us to enter the European market. Poland Prize program was the perfect option for our startup in terms of what it offers. Accelerator helped us to make initial market research which was really helpful in entering the new country. We also found local persons that helped us in getting valuable contacts to business partners which were really beneficial to our expansion in Poland.
Poland Prize powered by Space3ac benefits for startups
Up to 65 000 € equity free in cash
for each team in the acceleration phase and much more of potential investment from investors.
Soft landing in Poland
Support in registering company in Poland, training in Polish business law, accommodation, dedicated VISA track for non-EU citizens
Demo Day
Show your startup in front of our community – corporates, investors, mentors, alumni, partners, local governments, and media.
Gdańsk: TOP 5 "Destinations on the Rise" by Trip Advisor.
Work and live in city of Gdańsk, a place with great history, atmosphere and thriving startup ecosystem.
Business Partners
Leading companies in their industries in Poland for which accelerated startups will develop their innovative solutions
Business and technical mentorship
Customer development & acquisition help on every level from experienced entrepreneurs and mentors from all over the world.
Dedicated patron for each team
For the whole acceleration phase will track your progress and help you with the organization of work and meetings.
Place to work
Office + space for mentorship & meetings in Gdansk
Great networking opportunities
With representatives of mentors, investors, industry, companies, business, academia and public administration.
Upcoming: Webinar for applying startups
Meet our teammates and get more insights about the accelerator.
details about admission & evaluation criteria
the schedule of the program and its phases
main rules and formal stuff
paths for startups interested in getting clients or investment
All of that will help you in better planning your activities in Poland.
Join Poland Prize powered by Space3ac
Poland Prize accelerator is eligible for:
» Teams (companies, scientific and academia teams, TT center spin-offs) of at least 2 people.
» At least 50% of their company shares must belong to founders/team members from abroad (outside Poland).
» Technology readiness: TRL 3+
» At least one Board member must be from abroad (outside Poland).
» Capability of answering the technical challenges defined by our Partners (tech recipients).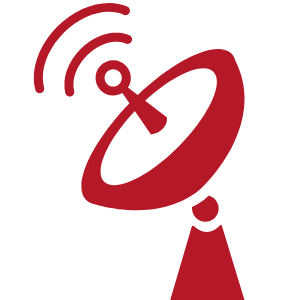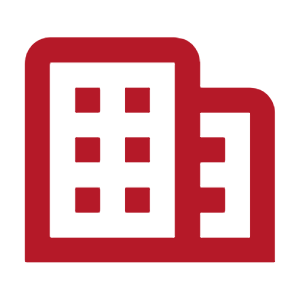 Transportation & Logistics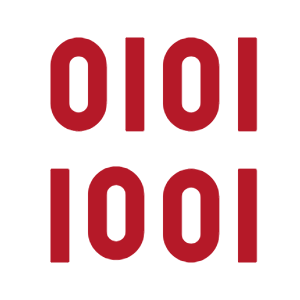 Challenges for startups
Our Poland Prize powered by Space3ac industry partners are looking for solutions for some crucial problems. They not only would like to test your solutions but also to pay for them. Your chances for the acceleration phase will grow if you help our partners with their pains. A full list of challenges will be published soon. You can still apply outside challenges and try to attract our Partners with your team & technology.
Challenge 1
ICT solutions exerting new capabilities of the 5G technology.
Industry Partner: Orange Polska SA
Challenge 2
IoT solutions based on LTE-M technology with integration capabilities with Orange Live Object platform.
Industry Partner: Orange Polska SA
Challenge 3
Green solutions supporting limitation of the negative environmental impact.
Industry Partner: Orange Polska SA
Challenge 4
System for monitoring the technical condition of the quays of the Port of Gdansk. Automatic IoT system for measurement and aggregation of data on the technical condition of the port infrastructure, e.g. wall piles thickness measurement, sheet wall tightness monitoring and testing, concrete quality testing etc.
Industry Partner: Port of Gdansk Authority SA
Challenge 5
Aircraft ground handling solutions including software and hardware.
Industry Partner: WELCOME Airport Services 
Challenge 7
Development of mobile solutions dedicated to data analytics and AI supported recommendation system.
Industry Partner: Olivia Business Centre
Challenge 8
Deep Tech focus –  startups working across various sectors.
Business Partner: Black Pearls VC
Challenge 9
Ambitious entrepreneurs who want to build companies with a global reach.
Business Partner: Black Pearls VC
Challenge 13
Automation & robotics. Including technologies for intelligent control of devices and machines
Business Partner: Solidarity Transport Hub Poland
Challenge 14
IoT, sensors and smart sensor networks
Business Partner: Undisclosed
Challenge 15
Power engineering, including smart electricity grids, intelligent storage systems, efficient technologies for the production and processing of energy from renewable sources.
Business Partner: Undisclosed
Challenge 17
Collaboration & productivity tools for individuals and communities
Business Partner: Undisclosed
Challenge 22
Demonstration of a stationary thermal imaging system with wireless communication for monitoring electrical installations and charging stations for electric trucks.
Business Partner: PZU LAB
Challenge 25
Strategy, processes and Marketing Automation class tools that will allow to increase sales funnel, customer education.
Business Partner: PGNiG
Challenge 26
Creating an effective employer branding strategy to increase loyalty of employees and improving the efficiency of recruitment processes.
Business Partner: PGNiG
Challenge 27
Tools supporting sales for people working in the field, applications, digitization.
Business Partner: PGNiG
Challenge 29
Gamification platforms to increase the effectiveness of teams expressed by growth of the operational and sales Key Performance Indicator levels.
Business Partner: PGNiG
Challenge 30
Automatic assessment of conversations conducted by consultants using AI, evaluation of emotions, if there are such solutions.
Business Partner: PGNiG
Challenge 31
Platform for managing information on energy consumption, consumption management, power management.
Business Partner: PGNiG
Challenge 32
Building effective supply chains during developing new services and products for customers, e.g. design, construction, operation and service of renewable energy and heating installations based on natural gas. Digitization, visualization.
Business Partner: PGNiG
Challenge 33
Development of the sales offer – Smart home and smart metering devices, medical devices, wearables.
Business Partner: PGNiG
Challenge 34
Optimization of heat and power production (modeling the optimal one on-line operating point).
Business Partner: PGNiG
Challenge 35
Implementation of an IT tool that calculates online the energy effects of the new technology in the context of current regulations and prices of CO2 emission allowances with the function
forecasting.
Business Partner: PGNiG
Challenge 36
Optimization of repair costs and equipment availability (power engineering and heat engineering).
Business Partner: PGNiG
Challenge 37
New production forecasting tools en. electricity and heat taking into account changing technical and economic environment.
Business Partner: PGNiG
Challenge 38
Implementation of an internal communication tool for the purpose of sharing knowledge on the subject of projects, technologies and potential contractors.
Business Partner: PGNiG
Challenge 39
Development of a system for managing the circulation of information and the circulation of documents in the process of preparing offers, contracts, sales and debt collection with the necessary database (required integration of the solution with systems operating in the company, e.g. with the system TETA) with mobile access for field workers.
Business Partner: PGNiG
Challenge 42
Business Partner: Undisclosed
Challenge 43
Reducing or monitoring of  digital carbon footprint.
Business Partner: Undisclosed
Challenge 44
Creation of a new corporate passenger check-in program, equipped with a message sending module (similar to AlteaFM)
Business Partner: Welcome Airport Services
Challenge 45
An application that checks entry restrictions related to COVID
Business Partner: Welcome Airport Services
Challenge 46
System for marking and scanning company's assets (fixed assets) based on RFID / TRID tags and readers
Business Partner: Welcome Airport Services
Challenge 47
Designing and equipping an electric drive integrated with the structure of stairs ZREMB Wojkowice LSP 3S (number to be determined)
Business Partner: Welcome Airport Services
I. Application & evaluation phase
Step 1 – The rules
Check program regulations and conditions. Learn more about business needs of our Industry Partners which might be your first big clients in Poland
Step 2 – Get more details
Join one of our information meetings or webinars and learn more about the program
Step 3 – Apply
Fulfill application form, wait for an interview with our team and the results of the evaluation process. At least 15 teams will be selected for next phase of evaluation – Preparation Camp.
Step 4 – Meetings with Industry Partners
Visit Gdansk and talk with representatives of Industry Partners, mentors and startup patrons that will help you during acceleration phase
Step 5 – Pitch
Prepare 5-minute pitch about things that you're doing and show the idea of your solution for the pains of Industry Partner that you would like to work with
Step 6 – Access to the accelerator
Accelerator will select at least 8 teams that will get access into acceleration phase and receive equity-free funding
Step 7 – Visit Gdansk
Our team will help you in accommodation and show you the local startup ecosystem, mentors, business partners and help you in better understanding the rules of making business in Poland
Step 8 – Company registration
We will help you in registering your company in Poland and prepare formal documents for acceleration phase
Step 9 – Acceleration agreement
Sign acceleration agreement and receive the first tranche of equity-free funding – up to 10 000 €
IV. Acceleration phase
Whole Poland Prize powered by Space3ac acceleration program will be hosted in the biggest coworking place in Poland – O4. We'll provide you a place to work, meeting rooms, access to hardware lab, social area and chillout space, unlimited tea and coffee and a lot of side events around Olivia Business Centre.
Step 10 – Mentorship
For a couple of months you will get up to 80 hours of technical and business mentorship. The rest of the time you will spend on really hard work and business development
Step 11 – Work with corporate or VC business partner
Prepare a test implementation plan for your solution and deliver it to a Corporate Partner or work with one of our VC funds. Receive more equity-free funding, a total up to an additional 55 000 €.
Step 12 – Demo Day preparation
Prepare final pitch deck and improve your presentation – use wisely access to 150+ investors and companies looking for innovations during Demo Day.
Step 13 – Lighthouse deal
Negotiate conditions of commercial cooperation with your Industry Partner and make a lighthouse deal!
Step 14 – Investment round
Get extra funding from investors and move your business to the next level
Step 15 – Alumni network
Get additional support and become a part of our alumni network. Help other startups in making their first steps in cooperation with large business partners
Poland Prize powered by Space3ac latest batch agenda
Summer batch:
Recruitment: Mar – Aug 2021
Soft landing & growth: Sept – Nov 2021
Acceleration phase (individual: 3-8 months): Nov -…
Demo Day: May 2022
Winter batch:
Recruitment: Aug-Nov 2021
Soft landing & growth: Dec-Feb 2021/22
Acceleration phase (individual: 3-8 months): Feb-…
Demo Day: Oct 2022
The Programme is financed under the Smart Growth Operational Programme, Priority Axis II Support for the environment and capacity of enterprise for R&D&I activity, Measure 2.5 Acceleration Programs – Poland Prize
The total amount of received funds is 7 353 000 PLN.