Join Poland Prize powered by Space3ac – the 4th edition of equity free acceleration program for European startups.

This time we are bringing top-class startups to Gdańsk, Poland and will supporting their growth within the Polish market by linking them to B2B clients. The accelerator is financed by Poland Prize program.
Aplication phase will close in

Poland Prize powered by Space3ac benefits for startups
Up to 45 000 € equity free in cash
and up to 12 500 € in expert services for each team in the acceleration phase and much more of potential investment from investors.
Soft landing in Poland
Support in registering company in Poland, training in Polish business law, accommodation, dedicated VISA track for non-EU citizens
Demo Day at infoShare 2019
Show your startup at the biggest startup conference in the CEE region!
Gdańsk: TOP 5 "Destinations on the Rise" by Trip Advisor.
Work and live in city of Gdańsk, a place with great history, atmosphere and thriving startup ecosystem.
5 Industry Partners
Leading companies in their industries in Poland for which accelerated startups will develop their innovative solutions
Business and technical mentorship
Customer development & acquisition help on every level from experienced entrepreneurs and mentors from all over the world.
Dedicated patron for each team
For the whole acceleration phase will track your progress and help you with the organization of work and meetings.
Place to work at O4 coworking
Office + space for mentorship and a workshop for dirty job
Great networking opportunities
With representatives of mentors, investors, industry, companies, business, academia and public administration.
» Teams (companies, scientific and academia teams, TT center spin-offs) of 2 to 4 people.
» At least 50% of their company shares must belong to founders/team members from abroad (outside Poland).
» Technology readiness: TRL 3+
» At least one Board member must be from abroad (outside Poland).
» Capability of answering the technical challenges defined by our Partners (tech recipients).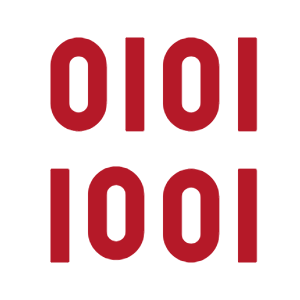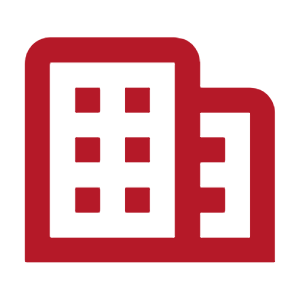 Poland Prize powered by Space3ac industry Partners: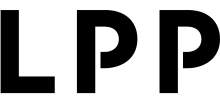 LPP is a Polish clothing company operating in 20 countries in Europe, Asia and the Middle East.
#transportationandlogistics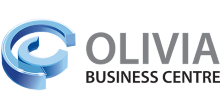 Olivia Business Centre is the biggest business park in Northern Poland. Over 5 000 people work for 200 companies at OBC
#proptech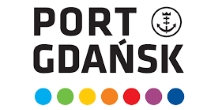 The Port of Gdansk Authority is a sole entity managing the port in Gdansk – the Port of primary importance to the national economy.
#transportationandlogistics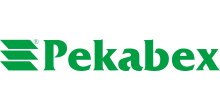 Pekabex is a leading manufacturer of prefabricated structures in Poland. The company produce traditional reinforced elements, as well as modern prestressed elements used in enclosed structures
#transportationandlogistics #proptech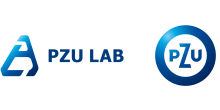 PZU Lab is dedicated for testing and implementation of innovative solutions for individual and corporate clients of the biggest insurance company in Poland.
#datascience
Challenge 1
Creating an cyber security incident aggregator IT/ OT
Industry Partner: PZU Lab
#datascience
Challenge 2
Visualization of risks arising in high risk industrial plants based on predefined loss scenarios
Industry Partner: PZU Lab
#datascience #proptech
Challenge 3
An automatic assignment system of visual inspection for mobile experts
Industry Partner: PZU Lab
#datascience
Challenge 4
Use of the "Industry 4.0" concept in risk management of industrial plants by using the Industrial Internet of Things (IIoT)
Industry Partner: PZU Lab
#datascience
Challenge 5
Water detection system based on wireless sensors that do not require a network connection
Industry Partner: Olivia Business Centre
#proptech
Challenge 6
Solutions integrating OBC with the environment in the areas of public, private, shared transport and information on mass events
Industry Partner: Olivia Business Centre
#proptech
Challenge 7
Application for quick search of information about investment plans of global corporations in Europe
Industry Partner: The Port of Gdansk Authority
#datascience
Challenge 8
Complex Geographic Information System for Port Gdansk
Industry Partner: The Port of Gdansk Authority
#proptech #transport&logistics
Don't forget to check for updates. List of the Poland Prize powered by Space3ac challenges will grow during the application phase. You can also apply with a project which is not connected to reported problems. Each great downstream startup idea has chances to get access to the acceleration phase.
I. Application & evaluation phase
Step 1 – The rules
Check program regulations and conditions. Learn more about business needs of our Industry Partners which might be your first big clients in Poland
Step 2 – Get more details
Join one of our information meetings or webinars and learn more about the program
Step 3 – Apply
Fulfill application form, wait for an interview with our team and the results of the evaluation process. At least 15 teams will be selected for next phase of evaluation – Preparation Camp.
Step 4 – Meetings with Industry Partners
Visit Gdansk and talk with representatives of Industry Partners, mentors and startup patrons that will help you during acceleration phase
Step 5 – Pitch
Prepare 5-minute pitch about things that you're doing and show the idea of your solution for the pains of Industry Partner that you would like to work with
Step 6 – Access to the accelerator
Accelerator will select at least 8 teams that will get access into acceleration phase and receive equity-free funding
Step 7 – Visit Gdansk
Our team will provide you accommodation and catering and show you local startup ecosystem, mentors, business partners and help you in better understanding the rules of making business in Poland
Step 8 – Company registration
We will help you in registering your company in Poland and prepare formal documents for acceleration phase
Step 9 – Acceleration agreement
Sign acceleration agreement and receive the first tranche of equity-free funding
IV. Acceleration phase
Whole Poland Prize powered by Space3ac acceleration program will be hosted in the biggest coworking place in Poland – O4. We'll provide you a place to work, meeting rooms, access to hardware lab, social area and chillout space, unlimited tea and coffee and a lot of side events around Olivia Business Centre.
Step 10 – Mentorship
For 3 months you will get up to 80 hours of technical and business mentorship. Rest of the time you will spend on really hard work and business development
Step 11 – Test drive with an Industry Partner
Prepare a test implementation plan for your solution and deliver it to an Industry Partner. Receive more equity-free funding, a total up to 33 000 €.
Step 12 – Demo Day preparation
Prepare final pitch deck and improve your presentation – use wisely access to 150+ investors and companies looking for innovations during Demo Day at infoShare 2019. Fight for bonus equity-free funding €10 000.
V. Demo Day
Poland Prize powered by Space3ac accelerator's Demo Day will be a part of the biggest festival of new technologies in the CEE region – infoShare conference. In the last edition, Gdansk was visited by 6 048 people from 55 countries. Use all opportunities offered by infoShare.
Compete for the infoShare Startup Contest main prize funded by the City of Gdansk – € 20 000 in cash. Present your product among 100 top-notch startups at Startup Expo to 6k+ attendees. Show your business card in the "Grow with Tech" magazine distributed for free in printed and online version.
Step 13 – Lighthouse deal
Negotiate conditions of commercial cooperation with your Industry Partner and make a lighthouse deal!
Step 14 – Investment round
Get extra funding from investors and move your business to the next level
Step 15 – Alumni network
Get additional support and become a part of our alumni network. Help other startups in making their first steps in cooperation with large business partners
Poland Prize powered by Space3ac latest batch agenda
1st batch:
Recruitment: Sep-Nov 2018
Acceleration phase: Feb-Apr 2019
Demo Day: May 2019
2nd batch:
Recruitment: Feb-Jun 2018
Acceleration phase: Aug-Nov 2019
Demo Day: December 2019